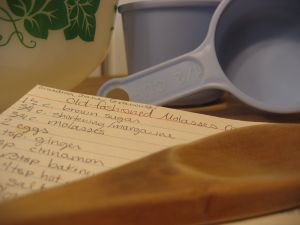 Some ideas have no chance of succeeding, or should I say profiting since that is measurable. Success, like beauty, is in the eye of the beholder. Profit is a measurable result. Some people will say they are successful because they quit their job and started baking cookies at home and sell them on Sunday at church.
Let's call the cookie lady Betty. Betty has no ambition, at least not anymore. Her husband makes a hefty income, she finally quit her crappy job and she likes to bake cookies. Betty is done, take her out of the oven, that's everything she wanted.
Friends and Family – Betty's brother-in-law, Eddie, comes along and woofs down a dozen of her sugar cookies. High on the sugar, he tells her she could sell these cookies on the Internet and make a fortune. Betty asks Eddie if he really thinks she can sell them on the net. Eddie says his "Worm Farming in a Box" pyramid site is really taking off (Lie) so he is sure she can do it too. Now the rest of the friends and family join in cheering Betty on, telling her how much money she could make on the Internet (It's Magic). So now Betty is pumped, all she has to do is almost nothing and she can get rich on the Internet. "Almost nothing" is a little more ambition than she has, but maybe she can muster up the strength.
Web Designer – Betty finds out her cousin Cindy's kid just graduated high school and he has the most popular website on the planet, and he built it from scratch. Right away they hit it off because Betty builds cookies from scratch (box). Plus this kid knows more about the internet than Al Gore. So for $200 bucks, Betty is hooked up with a website to sell cookies. Her cousin's kid used all the latest technology, including those cascading tables, so it is going to be a surefire success.
Social Media Expert – Someone tells Betty that the Pastor's sister is a big deal on Twitter and Facebook. She gets the story about how she can have tens of thousands of followers in a month and followers are better than pixie dust. So she pays the Twit $60 for a 2 hour lesson on "how to use Twitter" and away she goes. Next week, for $75 she can find out how to share her high school and wedding photos with thousands of strangers on Facebook.
Pay-Per-Click – It's been 4 months and no sales. Betty is discouraged, but brother-in-law Eddie is back to the rescue. His worm sales had "slowed" last month after he got banned from Twitter, so he set up a Google AdWords account and he has never looked back. Betty whips out the credit card, and she and Eddie set up an AdWords account. Eddie hooks her up with all the best keywords: "cookies", "sugar cookies", "baked goods", "recipes", "housewife"… They start the budget at $200 per day as Eddie quotes from memory the PPC website he read, "You get every PPC dime you spend back in sales."
Reality Check – The $6000 credit card bill comes in. Lucky for Betty, the ads have stopped on their own because of the expiration date on the card. Betty's husband gets involved because he now has an investment in a sugar cookie website. He calls and talks to some Internet Marketing companies. Company #1 tells him they are sure they can turn this disaster around for $3000 per month with their awesome directory submission and secret link building service. Company #2 tells him he has nothing they can work with. He will need a business plan and a niche because he isn't going to sell Betty's sugar cookies unless he can make them unique. He argues that the congregation loves them. Company #2 continues "unless you have time lapse photos of the cookies transforming into images of Mary or Jesus then we can't help you. Even if they are miracle cookies you would be better off on eBay than hiring us." He swears at them, slams down the phone and hires company #1.
The End – Three months later Betty calls Internet Company #2 and says they are all out of money, in serious debt, and they really need help. She then asks if she can pay for their services after they turn her cookie business around…