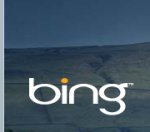 Do I need to specifically perform SEO for Bing? After all, the stats show that Bing doesn't have anywhere near the traffic that Google has, so why perform Bing SEO? I say don't perform SEO for any search engine specifically; perform SEO for your website. All of the known factors for on-page and off-page optimization should help you with Bing, Yahoo and Google. I won't even bet money that meta keywords are 0% at Google. Maybe they lied to us. 🙂
Bing might put more weight on one factor than Google, but SO WHAT? Optimize all factors and stop trying to micro manage a single factor for a single search engine like Bing. Quality titles and descriptions with keywords are a must for Bing and Google. It only takes seconds to add some meta keywords, and Bing suggests you should still take advantage of the meta keywords in this article: Put Your Keywords Where The Emphasis Is. They won't help much, but it all adds up and you never know what the next algorithm update holds. It's a safe bet that your copy needs to be at least 250 to 300 words per page. Link text counts as copy, but your page should not be primarily link text. Usually only authority sites like Wikipedia can get away with that crap and still be top 5.
Create great content that targets the audience that is most likely to convert for your product or services.
Make sure each page you create has a specific topic.
Use keywords naturally in your copy.
Stop worrying so much about some magic keyword density number.
Links are the primary key to search optimization even when performing SEO for Bing. A few outbound links to authority sites can't hurt, but make sure they are relevant for your page topic. Inbound links from relevant authority sites is the "right stuff", but you can get results with the proper blend of lower value inbound links. Use social media to put the word out and you should get some natural links, assuming you wrote good content. There are still some quality directories that aren't filtered, so those can help too. Buyer beware when it comes to paid links.
You have heard this same information over and over everywhere you go, and it still holds true when you perform SEO for Bing. And yes, Bing is important no matter which stat you believe.