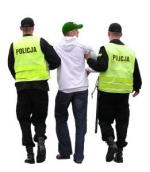 This year, search has changed for a number of reasons, including the popularity of social networking. The SEO community is seeing change, and with change is fear, and we see plenty of talk about the effect it has on traditional link building. Two months ago, a heated battle between Aaron Wall and Rand Fishkin resurfaced about outing and link buying. Some think we should police the competition, and some think we should get better at what we do and leave the detective work to Google and Bing. Either way, there is more than one sheriff in town, so you better watch out.
There is plenty of information available now that suggests that building links too fast can result in discounted links or reduced value. Link text is a factor too, and some of the self appointed sheriffs might be using the same tools they use for link research to find "spammers" based on link text patterns, and then they can report web SPAM to Google. It's very common to build links using directories and article sites as well as making trades. Natural links are often built with link bait or just good content (imagine that), but sometimes the need might arise for even the whitehat to bleed a little gray and buy some links. With recent changes, you could burn some links and some cash if you get too aggressive too fast.
What about the old fashioned spending spree? Well, SEOmoz used to endorse buying text links:
"… and the process of buying links couldn't be easier. Inventory at Text Link Ads is of a very high quality, and the links often provide more than just a boost in organic rankings, but also some click-through traffic. The company's dedication to service and willingness to provide exceptional quality links makes them my first choice for a link broker with every client." – Rand Fishkin
But in September, they released their new SEOmoz position on link buying. No more link buying from SEOmoz? If they can pull that off and still be successful then times have really changed.
Not everyone has given up on buying text links though. SEOROI is still in the game and at your service for discrete link buying services. 🙂 Some call it ballsy, and some call it honesty or transparency.
Whichever direction you choose to throw your balls, there is one thing for sure: link building, link acquisition, and link value has changed in 2009.